Sustainability
K-water SNS
HOME
Sustainability
Social Contribution Activities
Social Contribution Activities
Clean water scholarship business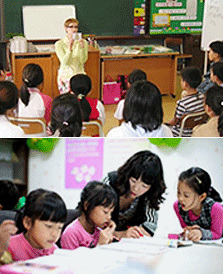 To minimize the education gap between dam areas and urban areas, K-water has provided native speaker language training for elementary school students, science classes for middle school students, and online education classes for high school students.
In addition, K-water strives to improve learning conditions for students residing nearby dams by providing scholarships and meal service support, school supplies and textbooks to schools in remote areas.
Also, K-water deposited scholarships to Korea Student Aid Foundation to help 25 national excellent university students by providing scholarships in 2013.