HOME
About K-water
CEO Message
CEO Message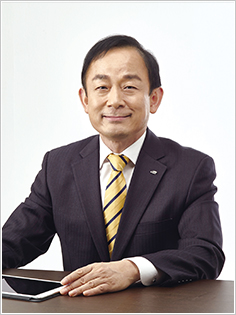 "Welcome to K-water's official website!"
As Korea's representative water specialized public corporation, K-water is doing its best to fulfill its mission and enhance national water safety and water welfare for the public. We are focusing our entire capacity on tackling ever-worsening climate change issues.
First, we advance a sustainable water circulation system by establishing a sustainable integrated water management system. Moreover, by advancing our smart water management system to assure people can trust the water from water intake sources to the faucet, we are doing our utmost to realize water welfare while improving service quality from the end-user's point of view and address blind spots for water quantity and quality.
In addition, we are create water values for people by developing eco-friendly waterfront〮waterside spaces and expanding new renewable energy by taking full advantage of the benefits of waterfront and riverside spaces, while venturing into the global water market through overseas businesses.
I kindly ask for your support of K-water as we continue our journey of making a happier world with continued innovation and efforts in the water industry.
Thank you.
Lee Hak-Soo CEO of K-water